I often hear "Keto is so hard", or, "I can't give up carbs – no way". Luckily, I'm here to tell you that I too, LOVE carbs, and am very lazy, so strive to make life as easy as possible! And, keto is NOT hard! (Owl photo credit goes to Photo by Kevin Mueller on Unsplash)
Here are the 5 steps I suggest to everyone who starts:
Download a carb tracking app. I recommend Carb Manager. I like it for several reasons, one being that it has a really easy interface (so very user friendly). I also like that is has a website as well as a really well done mobile app. You will want set up your profile and go into the settings and make sure you turn on the numbers for keto.
Start tracking what you eat on a normal day. and try to get closer and closer to your macro goals. For example, if you really want pizza, google "keto pizza", (or click here for my amazing keto pizza recipe!) Make sure to weigh and accurately track what you are eating.
Buy a LARGE water bottle and track your water intake. You will want to make sure you are well hydrated. However, make sure you are getting at least a teaspoon of salt a day, preferably Pink Himalayan or sea salt. (Fun fact – a lot of table salts have sugar in them caking agent!) You need salt because if you drink too much water without salt, you won't retain the water and it will simply dilute the electrolytes that you have in your system.
Be sure to take additional supplements of calcium, magnesium, and potassium. Without these, and enough water, you may get the keto flu. I like using vitamins, Poweraide / Gatorade zero and supplement powders.
Intermittent fasting, or, IF, (autophagy) is something that many of those who do keto end up finding themselves doing. This is because as your body starts to burn fat reserves instead of the carbs, you will find that you are not hungry. Don't force yourself into IF – you're body will tell you when you are ready!
What Are Net Carbs?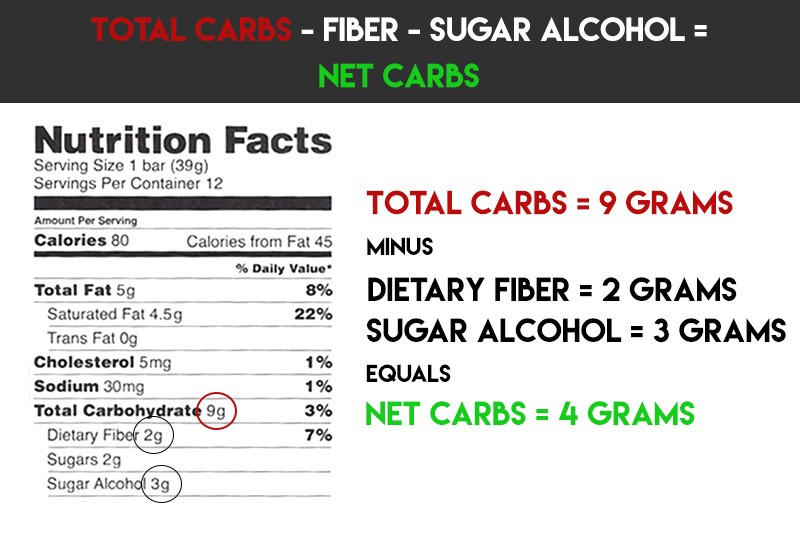 Remember –